The Importance of Mental Health During the Fertility Journey
During fertility treatments, your body goes through a lot physically, which in turn can take quite the mental toll. Those electing to undergo in vitro fertilization (IVF) or other fertility treatments often prepare themselves so well for the physical and financial aspects of treatment, and the mental and emotional aspects can become neglected. It can be easy to brush off focusing on your mental health, but read on to see the importance of mental health during your fertility journey and how to care for yourself during the process.
Mental Health During Infertility Treatment
It's often referred to as the 'IVF roller coaster' because of the many highs and lows – sometimes happening at the same time. Even if you've dealt with stressful, tumultuous times before, you might find yourself struggling with stress, depression, and anxiety. Additionally, you may be asked to make tough decisions that impact you and your partner physically, emotionally, and even morally.
No matter your situation, taking care of your mental health is one of the most important things you can do on your journey to parenthood. This may be the first time both you and your partner are challenged at the same time, and it's important to develop a support network outside of, but also with, your partner so both of you are cared for like you need. Developing coping skills and healthy communication patterns with your partner in times of stress has actually shown to positively impact couples following infertility treatment.
Infertility & Anxiety
Anxiety is perhaps the most common mental health condition that arises during infertility or IVF treatments. Defined as a feeling of overwhelming dread, anxiety may manifest itself as persistent worry, muscle tension or trembling, and restlessness, among others. Because waiting makes up a fair amount of fertility treatment, anxiety is a common presence throughout the process. Patients often report the 10-14 day waiting period between transferring embryos and receiving pregnancy test results as the time with the highest anxiety.
This anticipatory anxiety can often dissipate once a patient receives a positive pregnancy test result. However, some patients also report experiencing anxiety lasting well into their pregnancy or even after. This is thought to be a result of being stuck in a mindset where patients "don't want to get their hopes up" after facing difficulties during treatment. 
Lastly, patients undergoing fertility treatment such as IVF may also experience medical anxiety. While non-invasive, many fertility treatments involve new procedures and a new team of medical professionals. Entering this new environment can leave some feeling exposed and vulnerable. That's why it's so important to choose a fertility team that makes you feel comfortable and supported.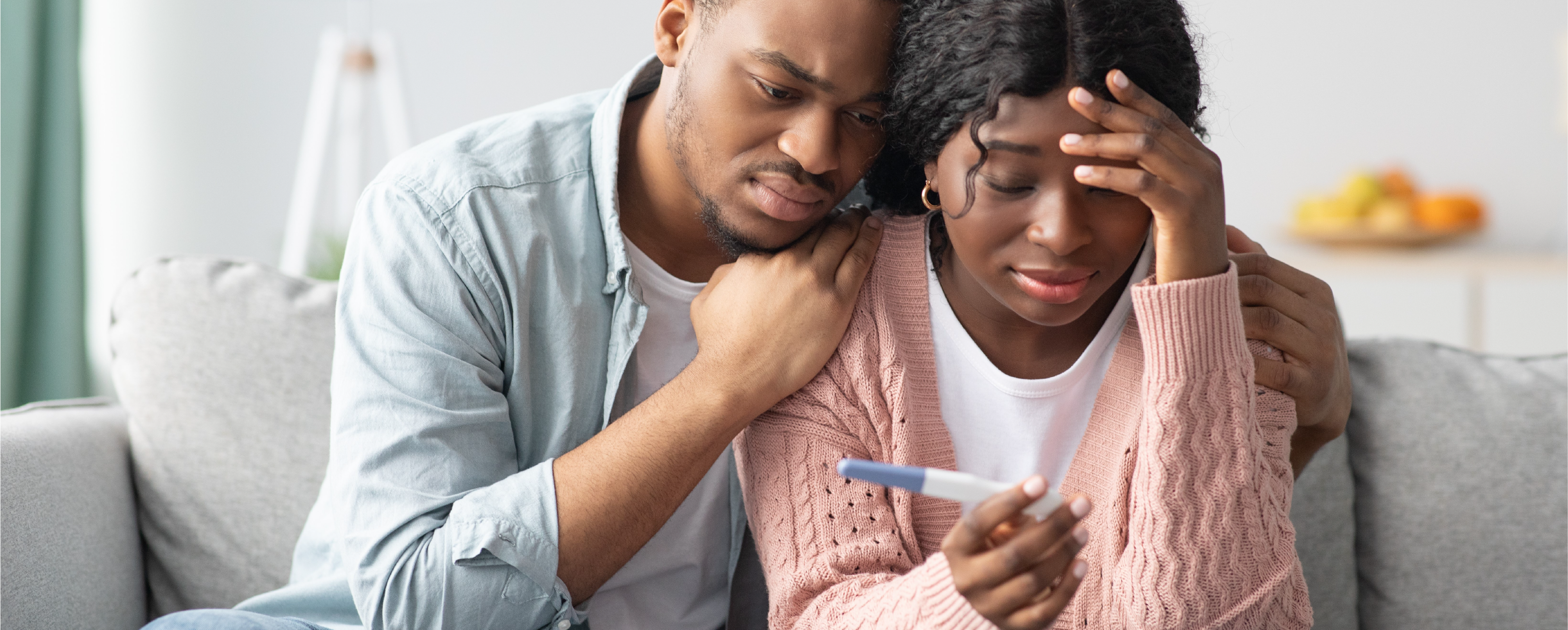 Infertility & Depression 
Another common mental health condition found in fertility treatment patients is depression. Depression is categorized as a persistent and severe low mood. In addition to this sadness, depression can also manifest as loss of interest, irritability, and sleep issues as well as loss of appetite and slowed thinking or movement.
As we mentioned above, IVF is a series of highs and lows. Patients may go through multiple rounds of failed IVF or experience a miscarriage, resulting in a depressive period. This may be the result of grief and mourning for the loss of your imagined family. The chance of depressive episodes increases the longer treatment goes on as well. In fact, these lows and depressive episodes are one of the most common reasons patients stop pursuing IVF, sometimes more than financial or medical burden.
Self-Care During Fertility Treatment
Self-care can be a bit of a broad term, one that mainly focuses on face masks and bubble baths. However, we find it helpful to think of self-care as actually being two categories: self-care and self-soothing. 
Self-soothing activities provide comfort and distraction in times of distress. This is where the bubble baths and the like fit in with other activities like watching your favorite TV show or spending time out in nature. Self-soothing activities are a vital part in maintaining our well-being. However, they're over represented in what we typically think of as self-care.
Self-care activities, on the other hand, are ones that care for your health and well-being of your current and future self. This includes activities like eating well, exercising, and taking ownership of your finances. Caring for yourself can sometimes be tedious and the last thing you want to do in a stressful moment. Ultimately though, these activities will ground you and help your personal growth.
Self-soothing and self-care activities can certainly overlap. They also can be completely different from one person to the next! It can be extremely helpful to take time to identify what activities you need to do and enjoy doing fall under the umbrellas of self-soothing and self-care. Then, when you find yourself in times of distress, you'll already know what sort of things you need to protect and improve your mental health.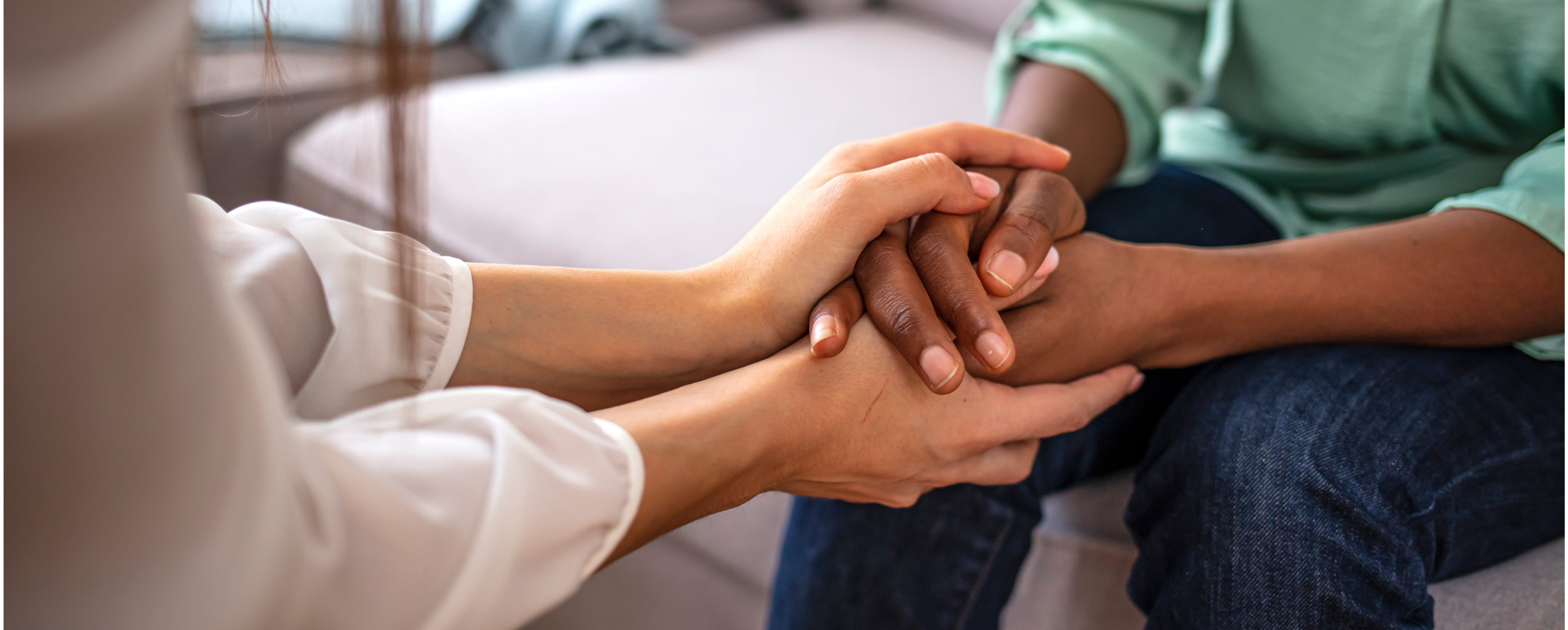 Mental Health Resources
While self-care and seeking support from your close relationships are the foundations to caring for your mental health, it can also be helpful to seek out others that have experience in your specific situation. Finding a mental health professional with special experience with fertility or a support group of couples and individuals.
Resources:
The most important thing to know if you are struggling with your mental health while undergoing IVF or other fertility treatments is that you are not alone. There are people in your life, in your community, and at your fertility clinic that are there to help you. If you are struggling with infertility, the Red Rock Fertility Center team is available to answer any questions and provide what you need to have an enjoyable experience during your fertility treatments. Schedule an appointment today to start off your fertility journey on a positive note with all the support you need!