National Infertility Awareness Week – April 20 -26, 2014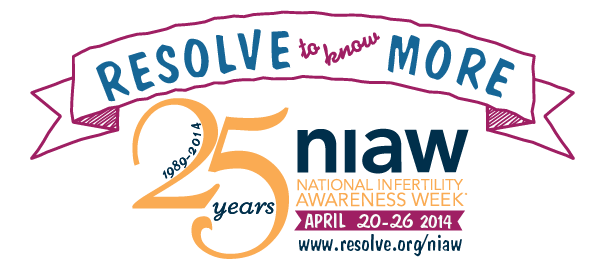 This year's theme, "Resolve to know more" encourages the infertility community to share their stories or important Information about infertility and the many ways women and men can find a resolution. By sharing our stories and important information, we not only call attention to the disease of infertility, we inspire more family members, more friends, more medical professionals, and more lawmakers to join the movement…
• Resolve to know more about your reproductive health.
• Resolve to know more about infertility legislation and how it impacts our community.
• Resolve to know more about how to get involved with your local infertility community.
In honor of National Infertility Awareness Week, Red Rock Fertility will be offering two amazing promotions (starting April 21, 2014):
– FREE FSH Testing (must call during National Infertility Awareness Week to sign up. Then you will call back on cycle day 1 to schedule your appointment for cycle day 3).
– $1,000 OFF Fertility Preservation (Egg Freezing).  Normally $7,500, with discount cost is $6,500 plus medications.  Discount available through July 1, 2014.
*Promotions available to new patients only. Other restrictions may apply, please contact the office with any questions.
RESOLVE:  The National Infertility Association was established in 1974, is a non-profit organization with the only established, nationwide network mandated to promote reproductive health and to ensure equal access to all family building options for men and women experiencing infertility or other reproductive disorders. RESOLVE founded the National Infertility Awareness Week 25 years ago in 1989. For more information on RESOLVE go to www.resolve.org/niaw