21 Celebrity Infertility Stories & Experiences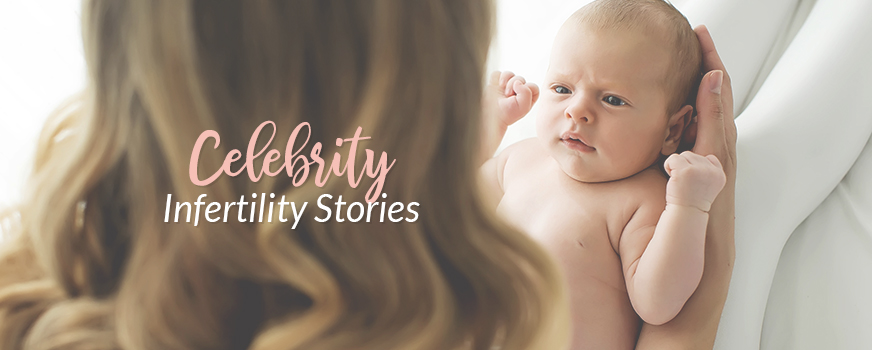 Many are shocked to know their favorite celebrities also experienced a journey with fertilization treatments. From implantation issues to miscarriages, celebrity parents go through many of the same infertility struggles as average parents. Read below to learn more about celebrity infertility struggles, their experience through the IVF process, and how they successfully grew their families.
Celebrity IVF Experiences
After seven years of failed fertility treatments, American Horror Story actress and her husband Courtney B. Vance conceived their fraternal twins, Bronwyn Golden and Slater Josiah, via surrogate.
Brooke Shields and husband Chris Henchy conceived daughter Rowan after seven rounds of IVF and multiple daily injections of ovulation stimulants. When an earlier conception from IVF ended in a miscarriage, Shields said, "In a way, it was a blessing that I'd started with a positive result. I told myself it happened once, it can happen again."
In 2001, Celine Dion and late husband Rene Angélil had son Rene Charles following several rounds of IVF. Again in 2010, Dion continued to get treatments and hormone injections, resulting in her pregnancy with her twin boys.
Chrissy Teigen and John Legend went through several IVF treatments prior to growing their family. Legend said, "I think it's especially difficult when you can't conceive naturally. You want to feel like everything's working properly and want everything to be perfect, but sometimes it's not." Teigan later said, "You realize that a lot of it is luck, and you can't blame things on yourself."
Though Courteney Cox noted she could get pregnant, she was unable to maintain pregnancies with her then-husband David Arquette. The couple decided to do in vitro after several miscarriages and then got pregnant with daughter Coco.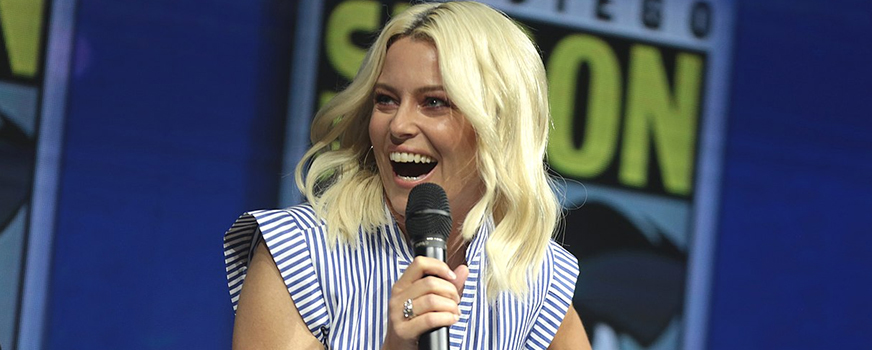 Credit: Gage Skidmore
In 2011, the birth of son Felix encouraged Banks to share on her blog, "The one true hurdle I've faced in life is that I have a broken belly. After years of trying to get pregnant, exploring the range of fertility treatments, all unsuccessful, our journey led us to gestational surrogacy: we make a 'baby cake' and bake it in another woman's 'oven'."
After a struggle with infertility, Röhm is an advocate for women to have their FSH (follicle-stimulating hormone, responsible for egg development) levels checked by age 30 to determine age-related fertility potential. She conceived daughter Easton through IVF treatments at age 34.
Dixie Chicks instrumentalist now has four kids through the help of IVF treatment. About her conception attempts, she shared, "I think you go through almost every emotion. I know my husband felt guilty. I know I felt guilty. For a moment you sit there and think, if this doesn't happen, will he love me any less?"
Emma Bunton of the Spice Girls was diagnosed with endometriosis at age 25 and faced years of infertility. "That nearly broke me. I knew I had the right partner; I knew I wanted to be a mum. I didn't give up hope, but it wasn't happening," she said. Bunton has since given birth to two sons with long-time partner Jade Jones.
Union wrote in her 2017 memoir that she had suffered "eight or nine miscarriages" prior to the arrival of her daughter with her husband. After many failed attempts, she and Wade brought their daughter into the world via surrogate.
Rancic went through two unsuccessful rounds of IVF before being diagnosed with breast cancer. After her diagnosis, she and her husband decided on surrogacy for their son Duke. Guiliana said, "I always say how I chased my career instead of chasing guys. And everybody was patting me on the back. No one ever told me, 'Oh, by the way, your eggs change when you reach a certain age.' I didn't think 35 was old!"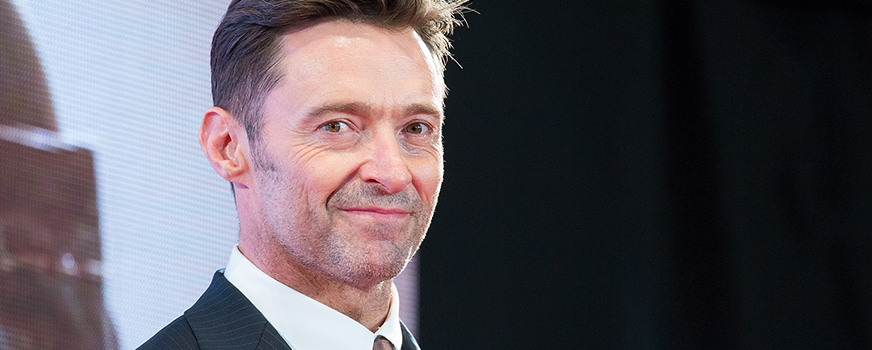 Credit: Dick Thomas Johnson
Jackman and his wife faced infertility, went through IVF treatments, and suffered several miscarriages before turning to adoption for their two children. "The moment Oscar was born, all the heartache just melted away… You can't even explain how incredible it is and that avalanche of emotion that comes," Jackman said of the experience.
After delivering her son James, Jaime King shared her conception story on Instagram, sharing, "This is the truth about conceiving my son and struggles after 8 yrs of pain and undiagnosed PCOS & Endometriosis. 9 doctors until Dr. Randy Harris diagnosed me & saved my life from a severe ectopic, 5 miscarriages, 5 rounds of IVF, 26 IUI's, most with no outcome, 4 1/2 years of trying to conceive, 26 hours of brutal labor, early delivery b/c of sudden preeclampsia…"
When Jimmy Fallon and wife Nancy Juvonen struggled with infertility for five years, they opted for surrogacy for daughter Winnie. "We've tried a bunch of things," he said. "Anyone who's tried will know, it's just awful. I know people have tried much longer, but if there's anyone out there who is trying and they're just losing hope… just hang in there."
Kardashain opened up about her difficulty with getting pregnant with a second child due to secondary infertility. "I didn't know that I was going to be so open with [my fertility challenges]," she shared. "But meeting people at my fertility doctor's office who are going through the same things I'm going through, I thought, 'Why not share my story?' It's been really emotional.'" Kim has had pregnancy complications and has now gone with surrogacy for the birth of her children.
As Cross and husband Tom Mahoney got married when Marcia was 42, the couple went directly to IVF treatment. "Before I hit 30, I was already longing for kids. But for years, love and marriage eluded me," she said. "In my early forties, I considered adoption, and I tried getting pregnant on my own through a sperm donor, but neither worked out… It's very, very difficult to get pregnant in your forties."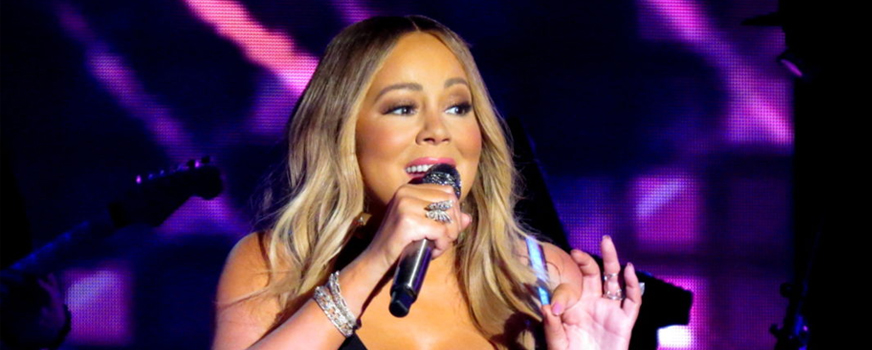 Credit: Filipe Vicente
Fertility treatments coupled with acupuncture helped Mariah Carey conceive twins Moroccan and Monroe at age 40. Carey explained she took progesterone every month and stated, "Then when I was pregnant, I had to stay with the progesterone for 10 weeks. It minimizes the chance of miscarriage by 50 percent."
The former First Lady revealed she suffered from miscarriage earlier in her life. She increasingly became aware of her biological clock, and in her mid-30s, her difficulty getting pregnant eventually led her and Barack Obama to use IVF to become pregnant with daughters Malia and Sasha.
Nicole Kidman adopted two children with ex-husband Tom Cruise. She later had two biological children with current husband Keith Urban, with their second daughter together, Faith, born via surrogate. She shared, "Struggling with fertility is such a big thing and it's not something that I would run away from talking about. We were in a place of desperately wanting another child. I couldn't get pregnant. I get emotional just talking about it, because I'm so grateful."
Sarah Jessica Parker and husband Matthew Broderick brought their twins into the world via surrogate. When asked if she faced "disappointment" in getting pregnant, saying, "Yeah, I mean, I couldn't pretend otherwise… It would be odd to have made this choice if I was able to, you know, have successful pregnancies since my son's birth."
After hearing of struggles felt by Chrissy Teigan and John Legend, Banks shared, "We're kind of going through this similar thing with IVF. And, you know, putting needles in your tummy every day and having to come to work and smile when you feel like you want to throw up and lay down."
After reading these celebrity infertility stories, you will see that becoming a parent is a universal journey, regardless of fame. Surrogacy, IVF treatments, and adoption are all paths taken by many parents to grow their families. If you are on your journey toward parenthood and are struggling to conceive, make an appointment with Red Rock Fertility Center to discuss your fertility treatment options.