15 Essential Baby Registry Items and Services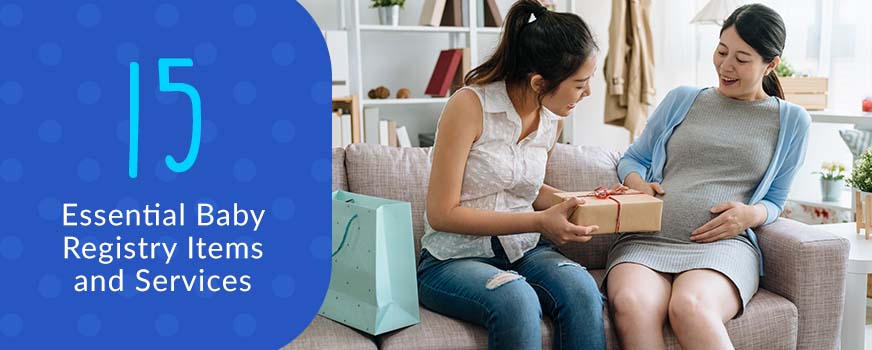 Putting together a baby registry is a fun way to get your baby essentials! With so many options to choose from, it can get easy to get lost in a sea of baby products. Use this list to determine all your essentials, including nursery furniture, car seats, clothes, and even gift certificates for future babysitting services.
Baby Registry Basics
A baby registry is a registry of items that you want or need in preparation for your little one's arrival. They can be incredibly useful in many ways, from saving money to getting everything you need quickly. Most expecting parents start going through their baby registry checklist when they're about 12 weeks along. This early start date allows you to research and build out all your wishlist items and send out the registry so items arrive to you before the baby does. It's advised to send registry lists at least a couple of weeks before your baby shower in case people are ordering gifts for the occasion. Otherwise, send out the list a couple of months before your due date.
You can register items from many sources online, with some sites allowing you to build your registry from multiple stores and add them into one convenient list. A popular option today when creating a registry is allowing multiple people to chip in for the big-ticket items like a stroller or car seat. This way, nobody has to feel obligated to contribute hundreds of dollars for one item.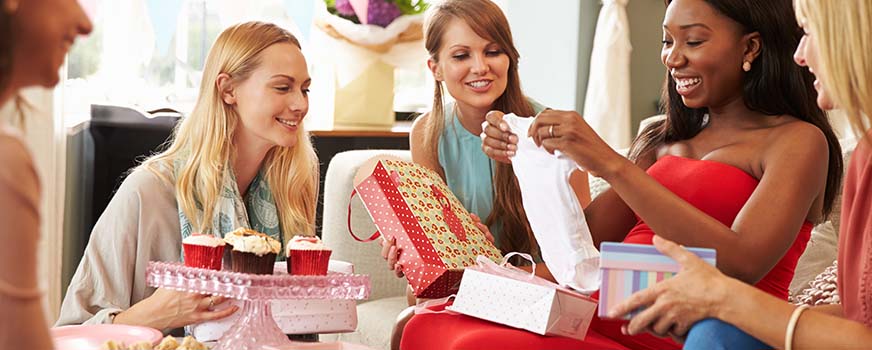 Essential Baby Registry Items
Baby Clothes
Register for baby clothes in a variety of sizes, as most babies grow out of newborn clothing quickly, while others fit in sizes 0-3 right away. You'll also want to consider the season and how old the baby will be in various types of weather.
Babysitting Fund
Getting away for a few hours is definitely a gift that you will appreciate down the road. Ask for a babysitting gift card from a service, or simply request money toward a future babysitting fund.
Bath Accessories
From hooded towels and bath toys to baby-safe body wash, shampoo, and body lotion, you'll need a lot of things when it colts to bathtime. Put these items, even a baby tub, on your registry to stay well-stocked.
Bedding
While baby clothes might be grown out of quickly, bedding should stay fairly standard for a while. Stock up on sheets and blankets to make sure your little one is cozy even on laundry day.
Bottle Sterilizer
Having clean bottles is very important, but cleaning and drying bottles can be a pain – and can easily clutter the kitchen. A bottle sterilizer makes the task much easier and ensures bottles are the cleanest and safest they can be.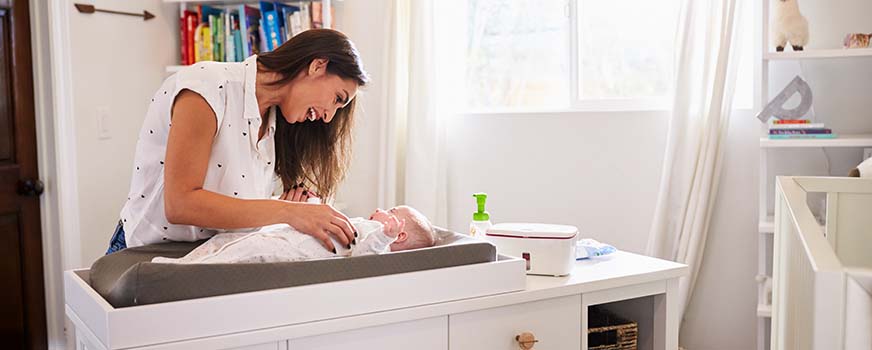 Changing Station Items
Diapers, baby wipes, and diaper pails are all on the not-so-exciting side of a baby registry, but you'll be happy you stocked up. Your little one will go through a lot of these items quickly, so have them on hand!
Diaper Subscription
Especially in the early months, babies grow out of their diapers very quickly. They also use a lot! A diaper subscription means not having to worry about supply at home or having to search the store for the right sizes.
Nursery Furniture
Building out your dream nursery can be made a reality with a little help from your friends. Put big-ticket items such as a changing table, crib, or glider on your registry and ask loved ones to chip in to help.
Nursing Items
You might feel awkward asking friends and family to buy you nursing-related items, but ignore the awkwardness. Nursing bras, nipple creams, and breast pumps can all get pretty pricey, so throw them on your baby registry ASAP!
Postpartum Recovery Kit
Many baby registry items focus on baby products, but this is for you. A postpartum recovery kit will make life easier when you're home from the hospital and getting used to the swing of things with a newborn while still healing.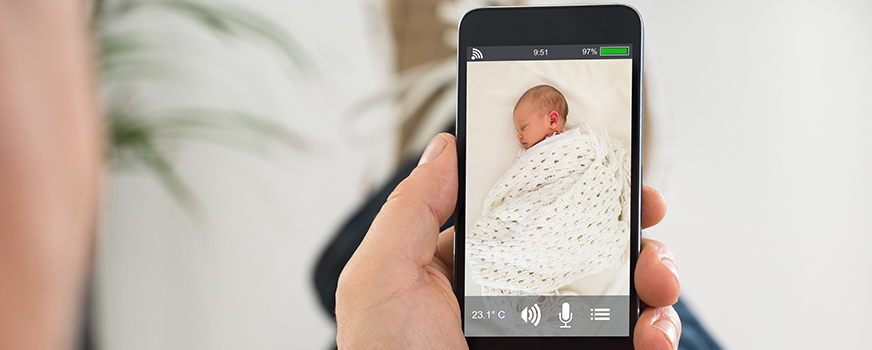 Smart Baby Monitor
Though a bit on the pricier side, this is one of those baby registry items that will be used and appreciated for years to come. Baby monitors have come a long way and now include things like heart rate, sleep tracking, and more.
Stroller & Car Seat
These two are some of the main two items to add to your baby registry list. Be sure to do your research beforehand and put it on the registry, these items will be ones you'll be using nearly every day.
Swaddling Blankets
This is the go-to choice for useful baby registry gifts, and for good reason. Swaddling blankets help provide comfort and a sense of safety for babies, and there is no such thing as too many swaddling blankets, especially easy ones.
Toys & Playthings
You'll probably get a lot of toys when your baby arrives, mostly stuffed animals. A baby registry helps you refine down which toys you'll get, and you should definitely request a play mat.
Travel Items
Travel gear is one of the categories you might not use immediately, but it's worth it to have on hand. On your registry, include items such as a travel crib, baby carrier, and portable changing pad.
Putting together your baby registry checklist should be a fun part of pregnancy where you can ensure you have nearly everything you need as a new parent. Be sure to do your research and choose all the best items for you that will make your life a bit easier as a new parent once you get to finally bring your baby home!