14 Creative Gender Reveal Ideas for Family to Celebrate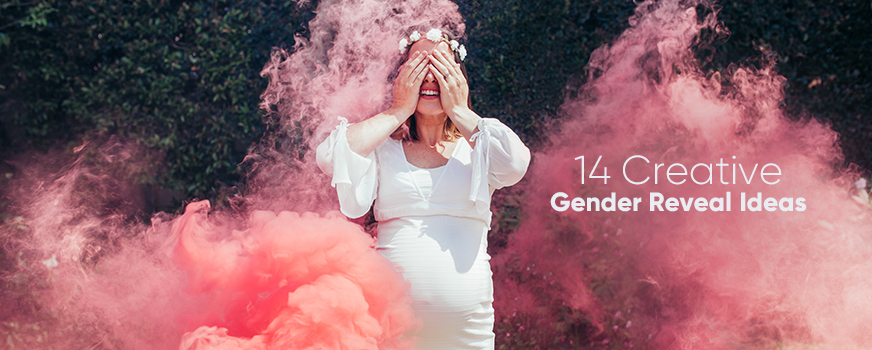 Is it a boy or girl? That's the big question that expecting parents and their families and friends are dying to know as soon as they find out they're pregnant. Rather than a quick and tearful announcement in passing conversation, society has turned to extravagant gender reveals to share the exciting news. From balloon confetti to smoke bombs, here are 14 creative gender reveal ideas for families.
Gender Reveal Ideas that Party With Powder
Smoke Bomb
This is the best smoke bomb you'll ever experience! Whether you use a smoke stick or smoke bomb, the effect is vivid colors of pink and blue billowing all around you. This gender reveal idea is a great way to make a statement, wow your guests, and take some amazing photos to look back on down the road. Get creative with it and swirl the stick around to make for extra cool photos.
Tire Burnout
All car fanatics will love this gender reveal idea for parents. Get ready to "rev, rev" reveal the gender of your baby by burning out in your car.  If you dare to step things up into high gear, the process is super easy. Buy a packet of powder that conceals the color, place it between your vehicle's tire, and one squeal will show if you're having a boy or girl. Be sure to stay on private property and follow general safety precautions.
Baby Ball Game
"And the crowd goes wild!" Customize your gender reveal into a sports theme by buying any sports ball filled with pink or blue powder. By applying a substantial amount of force – a kick or swing of a bat – the ball will explode and reveal the baby's gender. A casual, BBQ-themed party fits in wonderfully with this reveal idea. Fire up the grill and get ready to score a home run!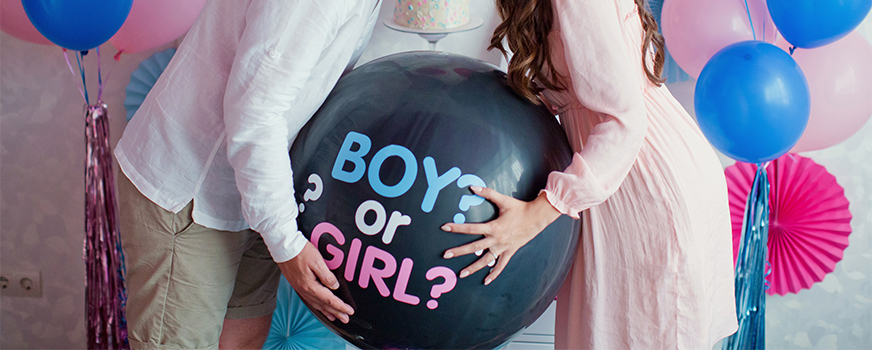 Box and Balloon Gender Reveal Ideas
Balloon Box Gender Reveal
This popular gender reveal idea for families is great if you're looking for a dramatic unveiling. Place blue or pink balloons in a big box and when you open it, they all pop up for an exciting reveal. There are a few different variations of the box gender reveal. You can either tape the balloon strings down to the box (to keep them secure) or let them fly free into the sky. Whether you use one large balloon or a dozen small ones, this idea is a fun, low-cost way to share the news. 
Balloon Dart Game
It's time to get your friends and family involved with this interactive gender reveal idea for families. All you need is a gender-themed board, balloons filled with confetti, and darts. Each balloon will be taped to a pink or blue square and when popped, explode with confetti. One of them is filled with the confetti representing your baby's gender and the others with any other neutral color. While this gender reveal requires more preparation and money, it is definitely worth the memorable experience for you and your guests.
Jumbo Balloon Pop
One of the most trendy gender reveal ideas for families is the jumbo balloon pop. For this one, parents can hold two separate jumbo balloons or they both can hold one. Friends and family countdown and then "POP!" Use any sharp object to pop the balloon and the result is gendered confetti exploding into the air. Make sure to have a photographer ready because this is a perfect photo-op for expecting parents.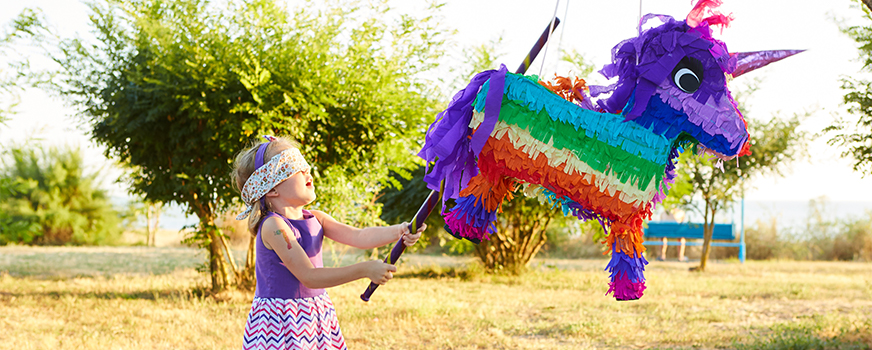 Just Plain Fun Gender Reveal Ideas
Party Piñata
The piñata is an iconic, classic addition to any party, so why not a gender reveal? In this gender reveal idea for parents, the piñata can be filled with pink or blue candy, confetti, or whatever else you would like. Not only is it an entertaining activity, it can also be therapeutic for the parents to get out any nerves before the baby comes!
Confetti Cannons
Aim high and the baby's gender will catch your eye! Confetti cannons are always a go-to for gender reveals and they never disappoint. Simply point, shoot, and voila! This easy gender reveal idea is perfect for some photos of the expecting parents standing under the rain of colorful confetti.
Silly String Surprise
Throw it back to childhood with this gender reveal idea for families that will have everyone feeling goofy. Silly string is going to be messy no matter what, but expecting parents have the choice of the mess being on them or around them. The more hilarious option is having friends and family shower expecting parents with the pink or blue string.
Scratch Off 
Here's a scratch off that guarantees you a grand prize! A super cute and creative gender reveal idea for parents is to customize your own scratch-off cards. You can easily buy them online or make them yourself. A bonus to choosing this idea is that you can send the cards out to guests that can't attend your gender reveal party. This way, everyone gets to experience the excitement!
Bun in the Oven
Playing off of the funny pregnancy saying "bun in the oven," this gender reveal idea involves baking tasty goodies. You can leave the type of baked good up to the expecting mother's cravings, but anything works as long as you include colored food dye. Draw out the surprise by covering up the color with frosting or leave it exposed, so that guests can see without eating the treats!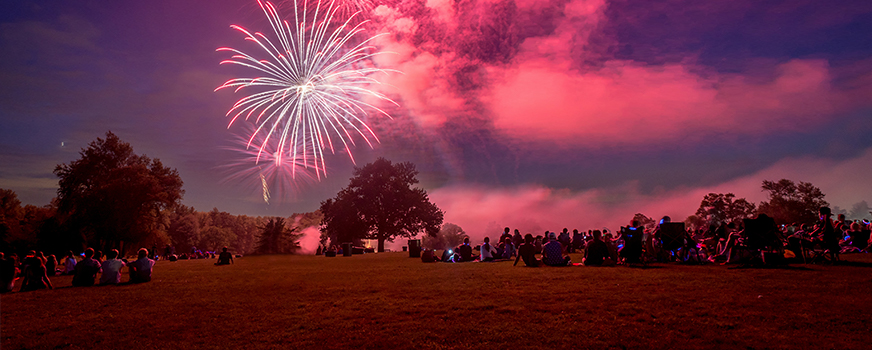 Unique Unveiling Gender Reveal Ideas
Flashy Fireworks
While you need to check to see if this gender reveal idea for families is legal in your hometown, fireworks are definitely a showstopper worth considering. Enjoy a gender reveal party during the day and gather your friends and family to watch the pyrotechnics show at night. You can keep the fireworks small or go for the "wow" factor with professional-grade ones. Be sure to follow proper safety precautions to avoid burns or fires. 
Harry Potter Sorting Hat
Harry Potter fans get to live out their Hogwarts fantasy with this unique gender reveal idea. The Sorting Hat covers up a piece of gendered clothing and you lift the hat to show everyone what it is. To make the reveal even more exciting, you can plan a Harry Potter-themed party with all sorts of treats and Harry Potter movies playing in the background. This will build up the excitement for the big announcement. 
Paint Gun
Turn your gender reveal into an art piece with a little paint and tons of laughter. The paint gun gender reveal idea for families is messy, but super simple. Guests fill up squirt guns with blue or pink paint and spray down the expecting parents (wearing all-white clothing) to find out the baby's gender. Expecting parents can even save and frame the painted clothing to forever cherish the memory.
Announcing the gender of your baby is such a precious moment and these creative gender reveal ideas for families should make it one you'll never forget! For newly expecting parents that haven't quite made it to this step yet, gather some inspiration and information on when to announce your pregnancy and 7 announcement ideas.