Home Safety Checklist for Childproofing Your Home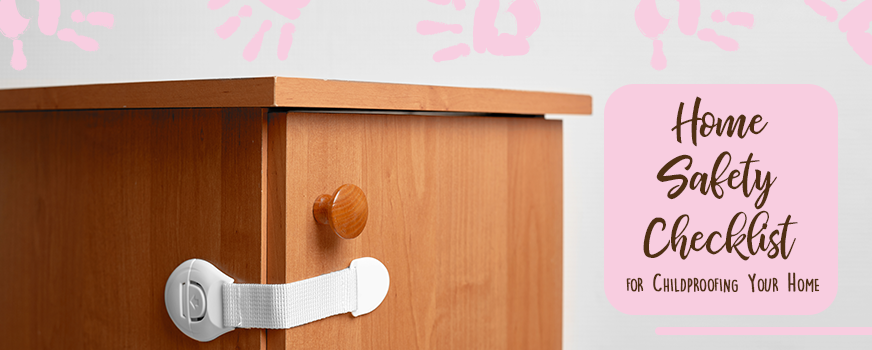 Having a baby in the house means being extra cautious about your home's safety, which requires you to make changes around the house. This checklist will help guide you through childproofing your home by room: kitchen, bedroom, bathroom, and living room. Read below to see the importance of childproofing and how you can make your home a safe space for you and your baby.
Why Should You Childproof?
The obvious answer: to keep your baby safe. By being vigilant in your efforts to create a safe environment, you will have better peace of mind when you are at home. As adults, it is easy to not notice all the little things that could be harmful to a curious and wandering baby. According to the CDC, approximately 9.2 million children are treated in emergency departments every year due to unintentional injuries.
The eight main things to take into consideration when childproofing your home are water, heat, toxic substances, suffocation, impact, choking hazards, electrocution, and falling potentials.
Childproofing Your Home by Room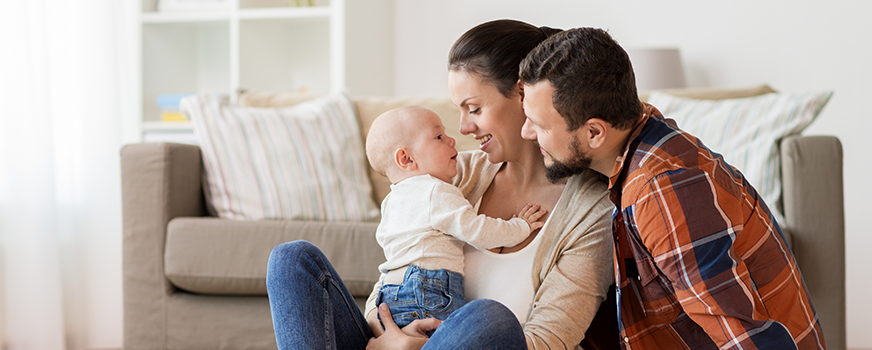 Living Room
For most families, the living room is where everyone comes together, which makes it one of the most important places to focus on when childproofing your home. Unfortunately, living rooms can be filled with dangerous items that a curious child will want to explore. From TV cords and appliances to low furniture with hard edges, it is important to make sure this communal space will be a safe place for your baby to enjoy with the rest of the family.
To childproof your living room, soften up pointy and hard edges, remove unstable furniture, keep surfaces clear of small items that can be choking hazards, check for cords and move out of grasp, hide your devices, secure the TV, cover outlets, and get a baby gate to restrict access to areas of the room that may not be fully childproofed.
Kitchen
Kitchens can be the heart of the home, as many moments are spent there preparing and enjoying meals for the family. Having your baby as a cooking partner can keep things interesting, but it is incredibly important to make sure your kitchen is free of harmful items. Easily-breakable items such as plates and glasses, heavy cooking utensils, sharp knives, hot stoves and ovens, and toxic cleaning supplies are all common kitchen items that should be childproofed.
To childproof your kitchen, attach freestanding shelving to the walls, remove breakables like plates from lower shelves, install magnetic locks on the lower cabinets to restrict access to potentially harmful cleaners, and place burner knob covers, stove guards, and appliance locks.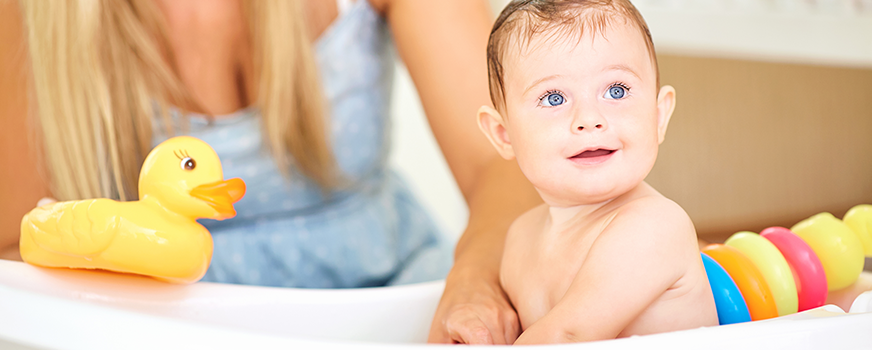 Bathroom
Of all the rooms in your house, the bathroom may seem easy to put last since your baby won't be mobile for the first few months, and you can lock bathroom doors. However, the bathroom can pose a danger to children if not properly childproofed. In fact, two-thirds of drownings that occur in the home take place in the bathtub. Babies should always be supervised in the bathroom, especially during bathtime, but it is advised to childproof the room for added safety.
To childproof your bathroom, set up a toilet seat and toilet handle lock, use a toilet paper saver, place a non-slip mat in the bathtub, use a spout cover, provide extra support with a bathing seat, lock cabinets and drawers, use sturdy shower rods and rings, monitor water temperature, empty the trash regularly, and move medications to restricted areas.
Bedroom
The bedroom is a place of comfort, and making sure your baby's sleeping space is safe and comfortable is imperative. Setting up your baby's crib is the most important factor here as it is where your baby will spend the most somewhat-unsupervised time. Keeping the crib clear of choking hazards, mounting large furniture to the wall, and having a baby monitor can all help you rest easier.
To childproof your bedroom, furnish the room with a soft carpet, make sure the crib slats are narrow to prevent heads getting stuck, remove crib decorations within reach, buy a changing table has three raised sides and mount it on the wall, keep pillows, toys, and large blankets out of the crib to avoid suffocation, and use a baby monitor if in different rooms.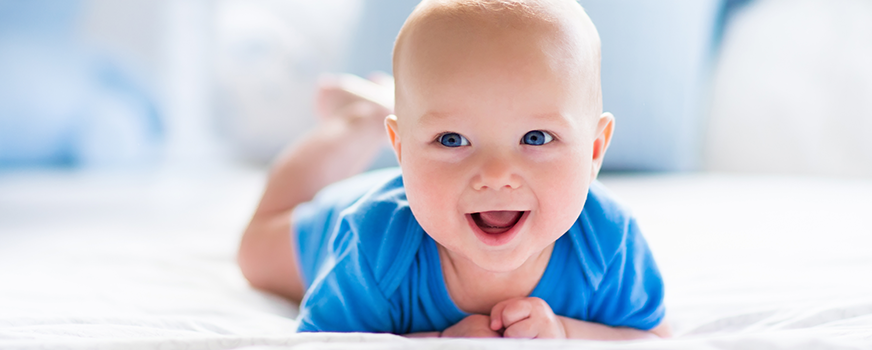 General Childproofing Home Safety Checklist
On top of childproofing by room, there are a few general things around your house to check on when ensuring safety for your baby. Based on the eight important childproofing considerations mentioned earlier, refer to this home safety checklist to make sure you haven't missed anything:
Choking Hazards
Certain food items
Unsafe sleep environment
Craft room
Toy room
Workshop
Electrocution
Cords
Wires
Outlets
Powered-On Appliances
Falling Potentials
Balconies
Stairs
Slippery floors
Tipping furniture
Heat
Fireplaces
Stoves
Ovens
Grills
Hair irons
Boiling water
Impact
Door frames
Drawers
Cabinets
Wall corners
Furniture edges
Suffocation
Blankets
Pillows
Clothing
Toys
Toxic Substances
Underneath the kitchen sink
Medicine cabinets
Garage
Purse
Water
Bathrooms
Kitchens
Swimming pools
Hot tubs
Toilets
Childproofing your home requires a special eye and attention to detail, but it is something that is well worth the time and effort to keep your baby safe. Do as much as you can before your baby arrives, as you will easily become busy once your new bundle of joy is home. Nesting while pregnant is one of the best times to start childproofing your home! Of course, preparing for your baby is a learning experience, so childproofing is a continuous process as your baby gets older and new precautions may need to be taken.