Becoming an Egg Donor: What to Expect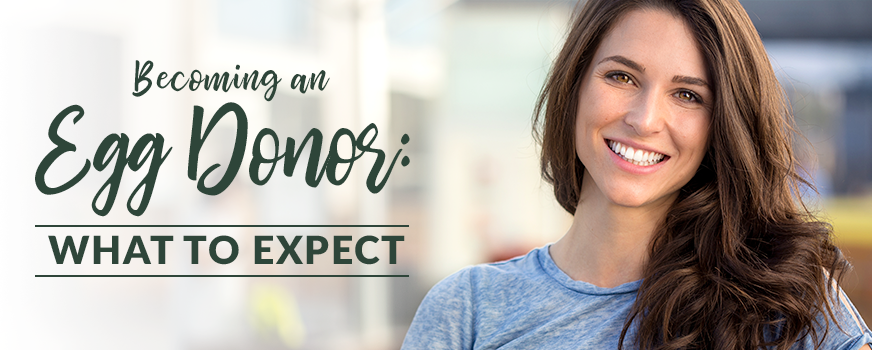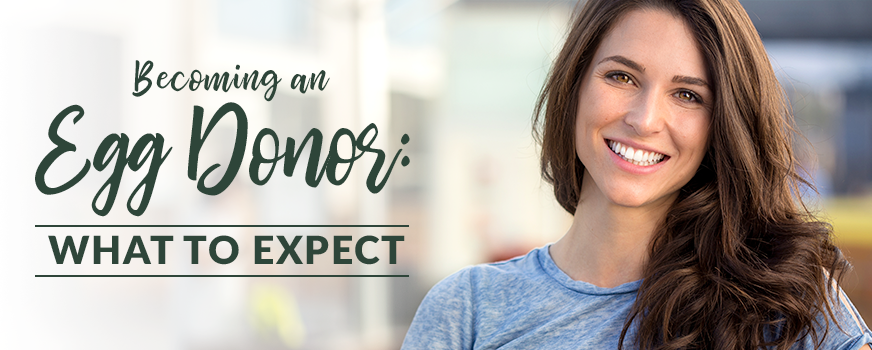 Becoming an egg donor is a great responsibility and a generous act that has helped thousands of family's dreams come true. Making the decision to go through the egg donation process can be a difficult one that comes with many questions. Read below to learn more about what to expect when becoming an egg donor and everything else you should know before getting involved.
Benefits of Egg Donation
Deciding to become an egg donor can be a moving, life-changing experience. Of course, one of the biggest benefits of egg donation is giving a family in need a chance to grow. Many families struggle with infertility, and your selfless act can bring them the joy of finally being able to start a family. Dedicating the time and energy required to perform such a task gives potential parents hope while also teaching you about how inspiring and powerful your actions can be.
When you begin the egg donation process, even by just applying, you can benefit from the experience yourself. Not only is compensation an option, but you also get the opportunity to learn more about your body and fertility.
How Does Egg Donation Work?
Application: Filling out an application in the first step in becoming an egg donor. In this application, you will answer questions describing your heritage, physical appearance, education, personality, family history, health conditions, lifestyle, and more.
Screening: When being evaluated to become an egg donor, you may be screened for genetic, medical, and fertility health. This is to ensure your eggs are in a healthy state and that you are an ideal candidate to become an egg donor, free of medical anomalies or potential genetic risks.
Matching: After passing the screening process, your information will be provided to patients for potential egg donor matches. If a patient pairs with your profile, you will be contacted to schedule appointments for blood tests, ultrasounds, and a psychiatric evaluation.
Medication: Once the further medical tests have been passed, you will begin the donor cycle at the start of your next menstrual cycle by taking birth control pills to synchronize your cycle with the recipient's. Medications begin 21 days in, beginning with injections of Lupron hormones under the skin to promote egg maturation. After 1-2 weeks, a follicle-stimulating hormone (FSH) for egg follicle growth will be injected for 8-10 days. Finally, Human Chorionic Gonadotropin, also known as HCG or the "trigger shot", will be administered 36 hours prior to prepare your ovaries for egg release before retrieval.
Egg Retrieval: The final step in the egg donation process is the retrieval of the eggs. An ultrasound probe is inserted to guide a small needle through the vaginal wall to retrieve eggs. This step typically takes 30 minutes and simply requires a day of rest after.
Egg Donation Risks
While egg donation is known to be a safe practice with minimal risks, medical procedures always carry side effects. Before becoming an egg donor, knowing potential risks of the process will help you feel more confident and comfortable going into egg donation.
Antibiotics: Be sure to speak with your doctor to determine if you have any allergies to antibiotics. Antibiotics are likely to be used to prevent infection, but having an unknown allergy can lead to severe complications.
Blood-Drawing: While not necessarily an egg donation risk, those squeamish around needles may feel discomfort during the egg donation process.
Medication: Just as with any other medication, minor side effects should be expected when becoming an egg donor. Headaches, mood changes, weight gain and fatigue are common side effects of hormonal medications. Additionally, in extremely rare cases, ovarian hyperstimulation may arise causing blog clots and potential hospitalization.
Pregnancy: If you engage in unprotected sexual intercourse during or shortly after your egg donation process, you run the risk of becoming pregnant due to the increase in fertility hormones.
Ultrasound-Guided Retrieval: Following the sedated procedure of retrieving the egg, you may feel temporary discomfort. From mild cramps to, in rare cases, infection, complications with egg retrieval are typically minimal.
It is often a concern that becoming an egg donor can affect your ability to conceive down the road. However, this is not a risk. The egg donation process has no definitive studies linking it to infertility, cancer, or other long-term health issues. The process overall is quick with short-term responsibilities and no lasting effects.
How to Become an Egg Donor at Red Rock Fertility Center
Fill out the egg donor form completely and honestly. (Form Here)
Complete the Confidential Donor Information Packet. (Form Here)
Fax, scan/email, or drop off your completed egg donor packet.

Fax: 702-685-6910
Address: 9120 West Russell Rd. #200, Las Vegas, NV 89148

If medical history is approved, you are placed in donor book where patients can look for possible egg donors.
Once selected, you will be contacted to schedule further tests.
Blood-work, ultrasound, and a psychiatric evaluation are done.
The average length of the egg donation process is between 15 to 24 days.
Compensation is given at post-retrieval check-up.
If you are planning on becoming an egg donor, Red Rock Fertility will provide compensation for use of successful eggs donated. To learn more about egg donor requirements and becoming an egg donor, schedule a consultation or call us at (702) 330-3171 to answer any egg donation questions you might have.