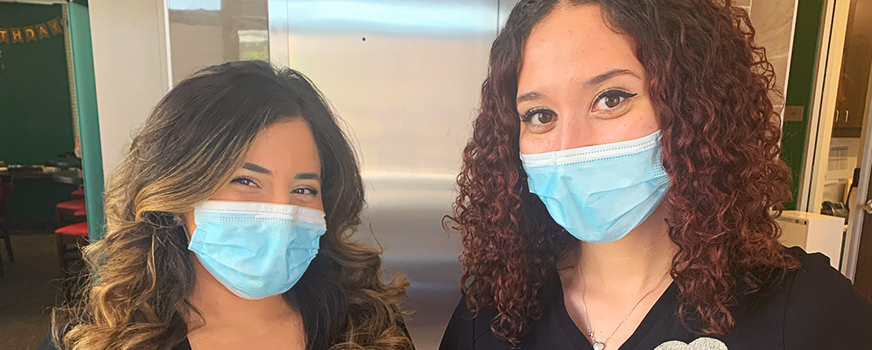 Maintaining a Safe Environment for Patients & Employees
At Red Rock Fertility Center, the health and well-being of our employees and patients are our top priority. We understand the continued concern and uncertainty around the current health crisis, and we want to assure you that we are committed to being responsive to the needs of our employees and patients as the situation continues to evolve and as businesses begin to develop a new normal.
To implement healthcare workplace and patient safety updates, Red Rock Fertility Center has adapted to the changes and has put some protocols in place to maintain a safe environment for patients and the Red Rock team.
Patient Safety Measures
All staff members and patients are required to wear masks once entering the fertility center.

All staff members and patients should wash their hands upon arriving at the clinic, while continuing to sanitize throughout the appointment.

Avoid touching your mouth, nose, and eyes to avoid any illness spread.

Practice social distancing by keeping a 6-feet proximity between you and other individuals within the clinic.

If you need to reschedule your appointment, we encourage patients to call our office to do so.
---
Once arriving at the clinic, patients will need to call our office at 702-262-0079 to inform our staff of your arrival. The front office will then call patients in accordingly.
---
During this time of COVID-19, and following the reopening of many businesses, Red Rock Fertility Center has been working hard to make proactive changes to the fertility process and our clinic. We strive to do everything we can to assure the health, safety, and well-being of our patients and team members alike during this time and moving forward.
Continued Care & Safety Precautions
We will continue to keep a safe and clean environment by using hospital-grade disinfectant to sanitize our office.

Each employee has been instructed to follow proper cleaning techniques and hygiene while working.

Any employees who have symptoms of an illness have been instructed to stay home.

Telehealth [phone & Skype] is still available for new patient appointments and follow-up consultations for those still staying at home.
In an effort to assure that the Red Rock Fertility Center is safe for all, we continue to work diligently toward changes to assure a safe environment for patients and team members, while also respecting the current health crisis that we are living in. As the world evolves, we will continue to monitor the situation with health and safety top-of-mind. Thank you for your time and cooperation. Our team looks forward to helping your family grow during this time!